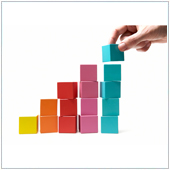 If you are currently running your business using an out of date ERP system, you may well be undermining the success of your employees and your company. While the cost and hassle of implementing a new ERP system may be holding you back, the weaknesses of an outdated system could do even more damage.
Employees use spreadsheets to track… most everything
Is inventory tracked in spreadsheets instead of your ERP system? Customer lists, depreciation schedules, sales tax? When your company's data lives outside of a centralized system the information is at risk for loss and error. You have no way to easily report on the activities of the company without cutting and pasting from a variety of spreadsheets.
Employees need three applications open to do their job
How many applications does it take for your employees to process orders and ship out products? Cutting down the number of applications that your employees use will increase productivity and reduce errors. If you want to grow your business, productivity increases will allow you to support growth without hiring more people. Help your employees contribute more to the bottom line with centralized, integrated systems.
Invoices are created manually
How long does it take your team to complete billing each month? What if you could bill for each item or service the day it was delivered? Better cash flow would reduce your need for and your cost of capital. An ERP system that integrates service, parts and expense will help you get the billing out quickly and get cash flowing.
Reports don't give you the information you need
Do spend a good part of each week creating reports in Excel? Reports that you can't get automatically from your current system. Running a business with lousy reports is like driving a car without a dashboard. You may be able to track your mileage to make sure you don't run out of gas, but guessing how fast you are going is a pretty risky endeavor.
Why wait? If you want to grow your business, it's time to move to an ERP system that can help you keep up with the competition. Let's find the right solution, today. Call us.
Published with permission from TechAdvisory.org.
Source.